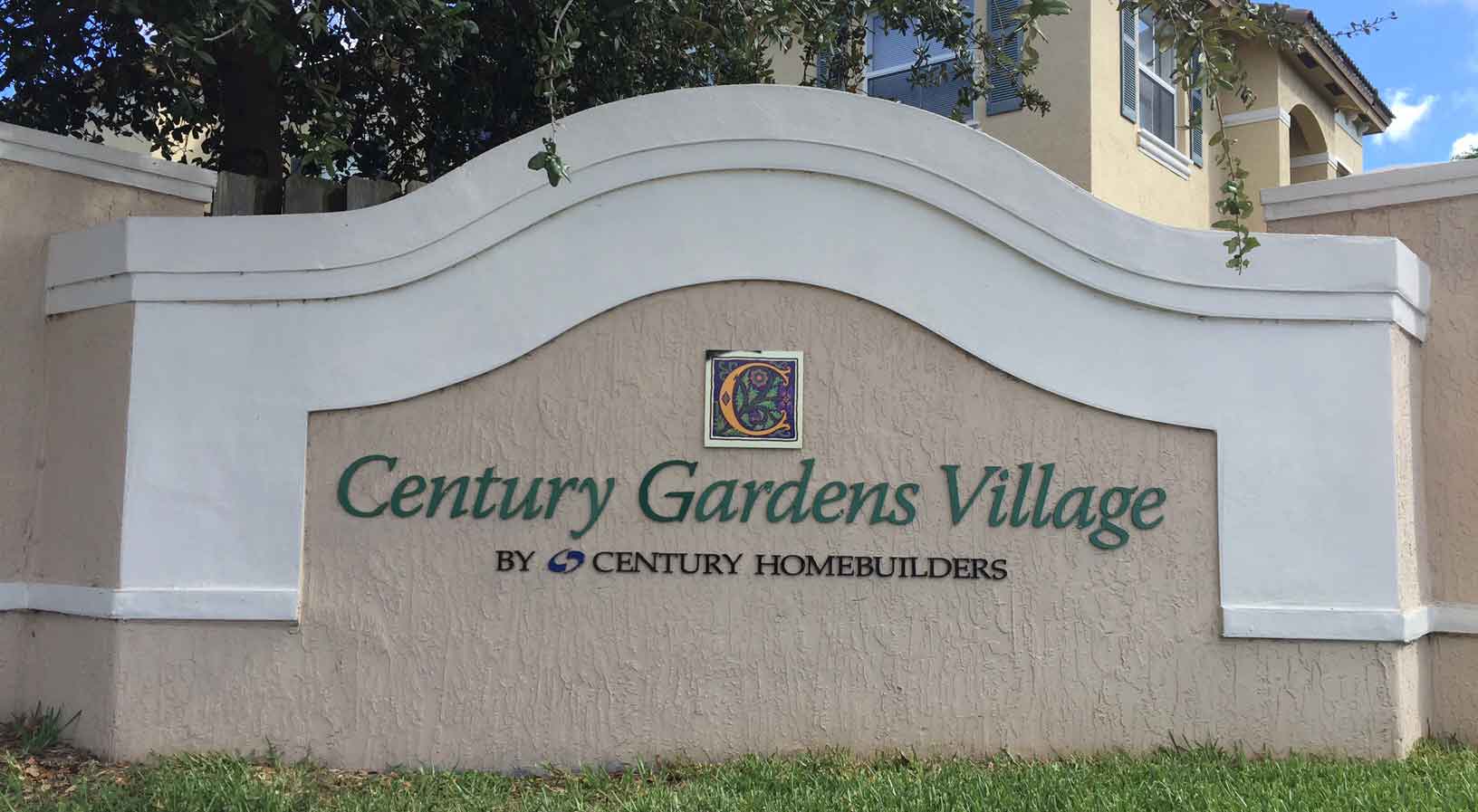 About the District
The Century Gardens Village Community Development District (the "District") is a local unit of special-purpose government of the State of Florida established in accordance with the Uniform Community Development District Act of 1980, Chapter 190, Florida Statutes, as amended and by Ordinance No. 06-154 of the Board of County Commissioners of Miami Dade County, Florida (the "County"), effective November 3, 2006. The District lands consist of approximately 38.25 gross acres located entirely within the unincorporated area of the County and were developed as a residential community which contains 94 single family residential dwelling units and 178 townhome units. The District is governed by a five-member Board of Supervisors made up of qualified electors and landowners in the District. The District issued Special Assessment Bonds, Series 2007 (the "Bonds") and has imposed taxes and/or assessments on all assessable property to pay off the Bonds issued for the installation and construction of the public infrastructure (capital) improvements. All property owners within the District are subject to annual special assessments which are broken down into two (2) components:
The operation and management of the public improvements.
Bond debt service (annual principal and interest) on the Bonds.
The District uses the Miami-Dade County Tax Collector to collect the assessments each year. The special assessments appear under the non-ad valorem tax section of the real estate property tax bill. The District's fiscal year runs from October 1 thru September 30 of each respective year.